About Me


"In 2012, I ended up with a stomach ulcer and almost threw in the towel as MD of my Environmental Consultancy. So I joined a mastermind group and learnt a new approach and our revenue went from £2.8m to £8.9m turnover in a year & we grew it to 50 people. I've captured everything we did in our startup to help you sustainably scale yours. That company has recently exceeded £100m turnover"
Read My Story
"James is so brilliant at making you feel comfortable speaking about anything. We now have clarity on our business vision and direction as a result of applying his approach"
_

Jude Shrimpton

COO of BrightLights (Marketing Agency)
Next Catalyst Cohort
(Jan 2024)
To ensure we give you the best opportunity to embed your learning as part of a group we run group cohorts with a maximum number of attendees.
Beat the waiting list
"90% of my lead generation comes from techniques JP has shown me. I've seen huge value from going on this journey with him for the business and personally. We doubled our turnover in first six months"
"One thing I love about the course is that it's not just looking at increasing sales, it looks at budgeting, team, even who you are & gratitude (which is hard to realise the importance of each, until someone pulls it together for you)"
"You help us stay in our own head but give us the steps to follow tailored to our business rather than just try (& fail) to solve it for high fees. We have quadrupled our turnover in the first six months"
"I grew the team 200% within six months of working with JP. We worked on simple frameworks that gave me the courage to go out and scale and establish my company purpose, vision and values so the new team understood my passion"
Dominique Barnes
"James has been helping us in the earlier phase of our organisation, and I have found it hugely useful to bounce ideas or thoughts in our sessions, drawing on James' experience of scaling companies"
Sam Harris
"JP really helped me get clarity on my thoughts in a previous business and as a result I successfully exited. I'm now on an exciting new journey with my scaleup that feels like my sweet spot thanks to working with JP and the wider Amplified community"
David Sloly
"I have known James for a number of years. He gets a good balance of brainstorming, learning and time for personal refection."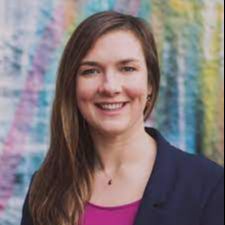 Vashti Seth
"We saw 266% growth in our first year, with a new growth plan & focus on execution. Over subsequent years we transformed our model"
Tom Saunders
"Amplified has helped our business to build a clearer and more efficient structure that has enabled us to scale."
Anthony Johnson
"JP has helped us identify the gaps and build solid foundations to develop into a high performing business. We now have the right structures in place and I am playing to my strengths"
Jude Shrimpton
"James is so brilliant at making you feel comfortable speaking about anything. We now have clarity on our business vision and direction as a result of applying his framework"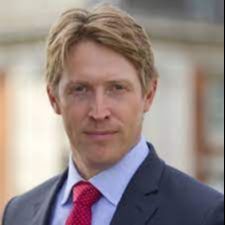 Nick Russell
"We didn't have much time to think about how we structure ourselves in terms of working 'on' vs 'in' the business. I'm now able to think more clearly and allocate my time better as we scale."
Andrew Mcdonald
"It's like having access to an experienced NED and an entrepreneurial network to mastermind with on a regular basis. Highly recommend"
Rob Morrisby
"JP has really helped me get the business onto an exciting growth path. It's holistic approach is making me a better business owner"
Get WiserWednesday tips...
Delivering growth tips from entrepreneurs that have trodden the path. It may just help you become a little wiser on a Wednesday!